10 new charging stations in the car park at the Vida hockey arena in Växjö, Sweden
2022-06-08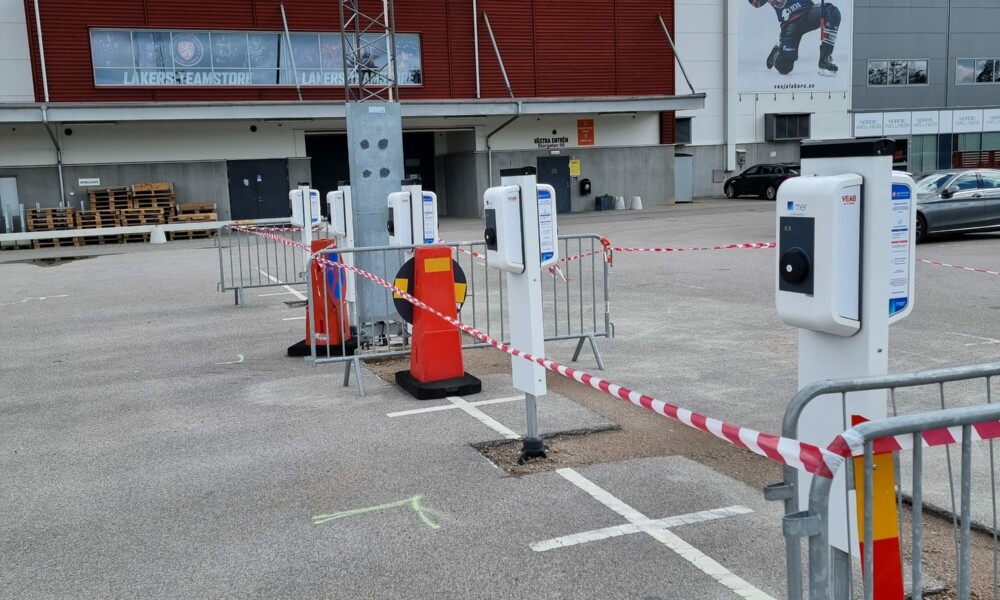 The Greenpipe´s hometown Växjö has now got 10 new charging stations in the car park at VIDA hockey arena.
The five charging posts were anchored with Greenpipe's Quick Eco Base size 60. The work was carried out during one and the same day and a dig contractor and an electrician from Bravida in Växjö were on site.
The dig contractor had never before seen or heard of Greenpipe's Quick Eco Base and the spontaneous comment about these was:
– "It was a flexible base, soon maybe we will get rid of the concrete".
The Swedish company Bravida's electrician Henrik, likes that you easily can put them in the car and go out to the project. Handling during transport and installation is considerably easier given the low weight.