The Company Bravida in Växjö has installed chargers for electric cars that were anchored with Greenpipe 1Base and an adapter with 60 poles.
2022-05-30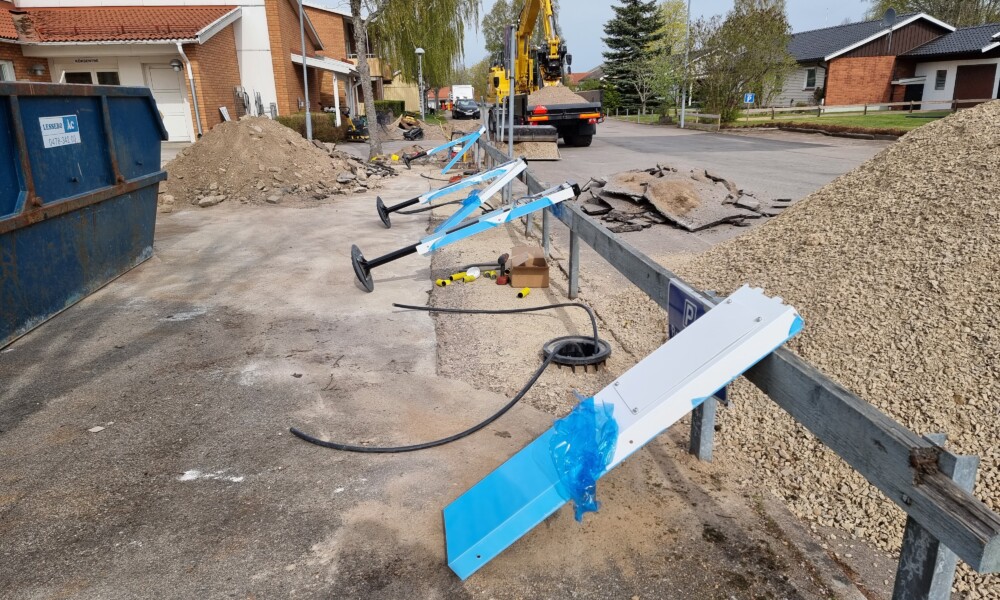 "The choice of bases was easy as Greenpipe 1Base has many advantages. The product is easy to handle as it does not weigh as much. This saves us time and energy. Transporting the bases to a project is done without much effort. If necessary, you can get a place with a junction box in the base, that is a great advantage. Our customer gets a base that enables an easy change to another brand of charging post / box, "says project manager Per Westrin from the Company Bravida in Växjö.
In one day, the excavation and installation of the bases was completed. The next day, they pulled all the wiring, anchored the pole in the base, and installed the charging boxes. Two intallers from Bravida were present, as well as two people who carried out the ground work.
– "The base was easy to lift in place and adjustm, thanks to the low weight. There was plenty of space to perform the wiring and no sharp edges, which we appreciated very much. We had ordered ready-made lids / adapters with an associated 60 poles, which meant that we saved a lot of time on site, "adds Per.