Smart accessories that simplify the use of our divisible cable protection pipes
Accessories
Smart accessories
Snipp & Snapp® cable protection pipes have been the fitter's first choice since 2001 and they promote a sustainable infrastructure thanks to the choice of material which consists of 100% recycled plastic.
To facilitate the use of our pipes, we have supplemented our pipe range with a number of smart accessories so that you can, for example, easily connect the pipes, you can easy joint two pipes, etc.
Our accessories are also made of 100% recycled plastic.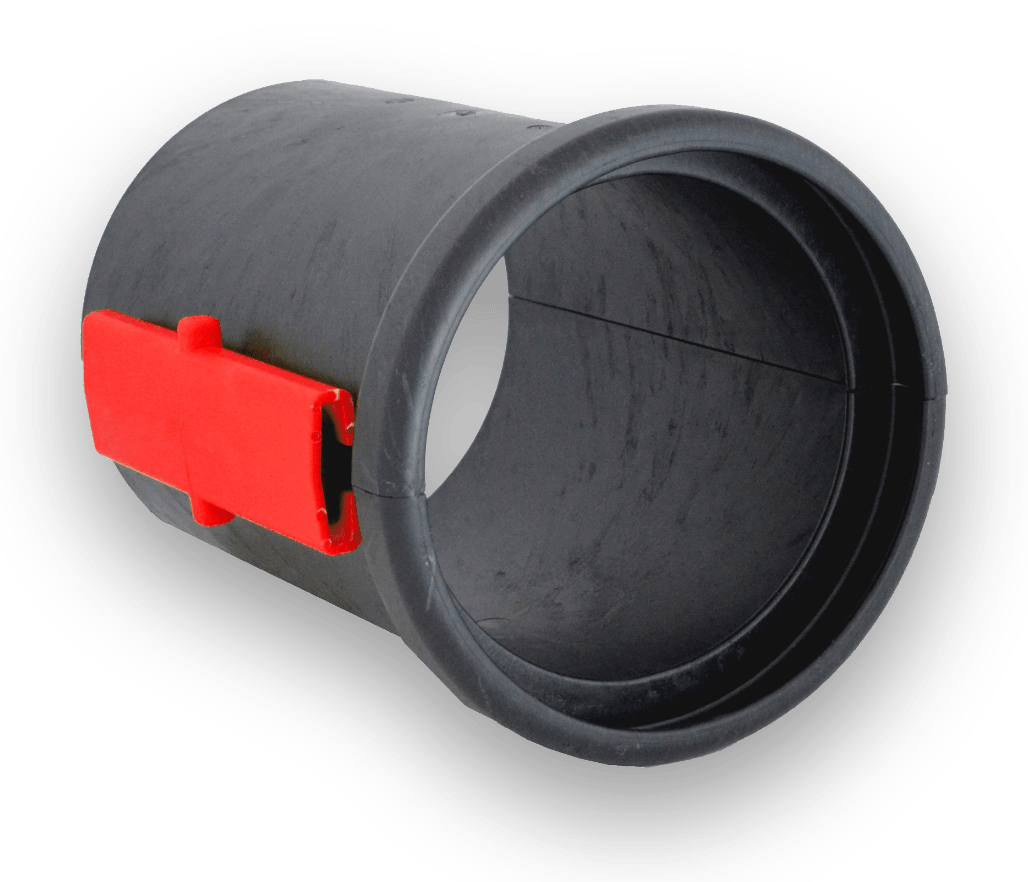 Our solution to connect split pipes with corrugated and regular pipes.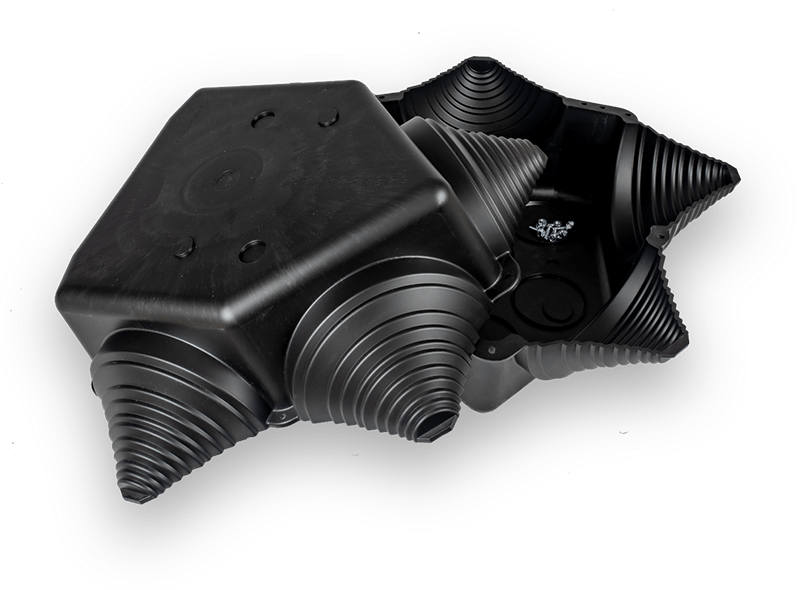 The multibox is a problem solver for all sorts of joints and bends.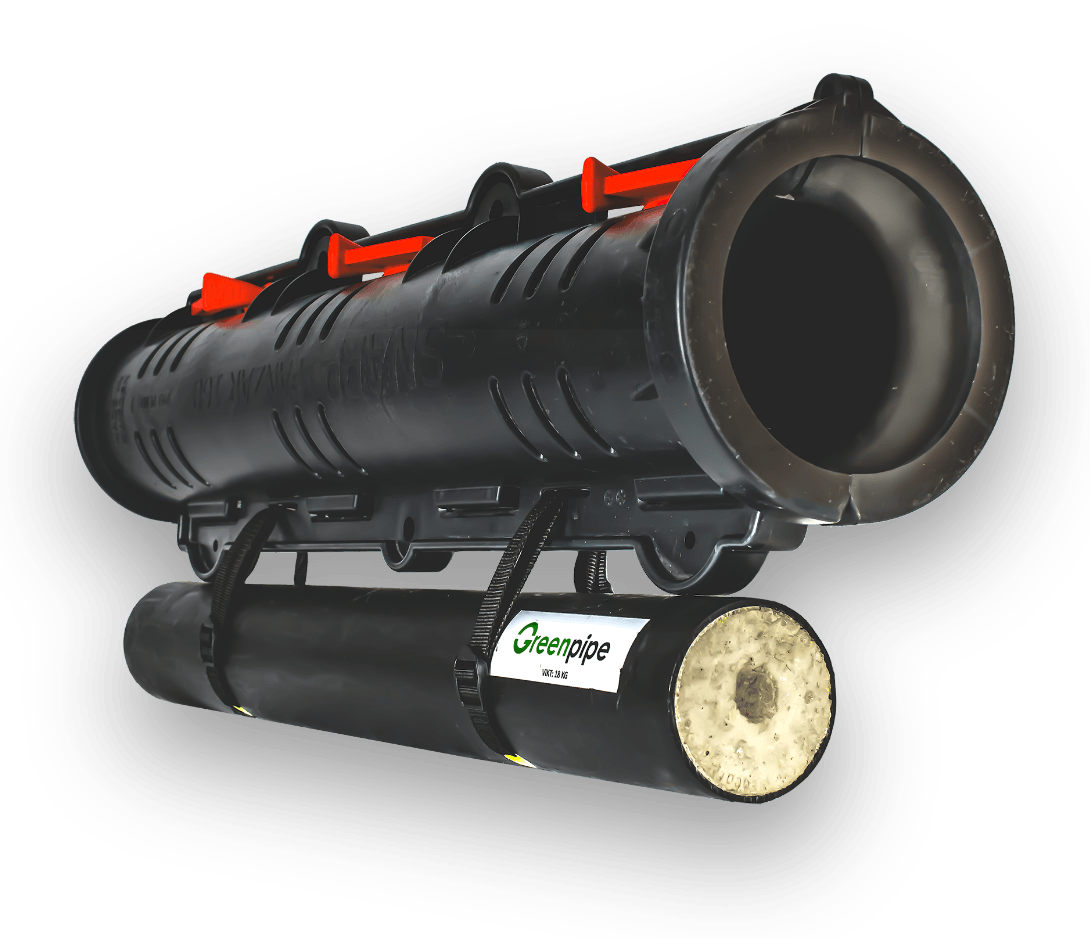 Accessory weight system to Snap Panzar™ to fixate the cable on the seabed.
Cable protection for harsh conditions
Snap Split Pipes™ has protected crucial electrical, data and fiber cables since 2001. The possible application areas are many, such as protection for electrical distribution, fiber optic cables and sub-sea cable installations. The products are often called problem solvers by the installers because of their innovative design and integrated features.
Cable conduit product features
→ Divisible – enabling snapping the cable protection around already active cables. Thus, enabling repairing and replacement of specific parts of a damaged distance of cable or cable protection without the need of splicing and jointing the cable to be able to install a new cable protection.
→ Mechanical protection – extended testing of ring stiffness and compressive strength.
→ Integrated sleeves – securing the lengthwise connection of the pieces, leaving no unprotected gaps. Also, enabling the split pipe to be angled in each pipe connection to follow the ground naturally.
→ Locking clamps and hinges – securing the pipe halves.
→ Easy installation – fast and simple, no tools needed.
→ Wide range of sizes – the split pipes are injection molded into 100 cm or 120 cm long pieces. Currently available in sizes from 60-220 mm (outer diameter) and 50-200 mm (inner diameter).