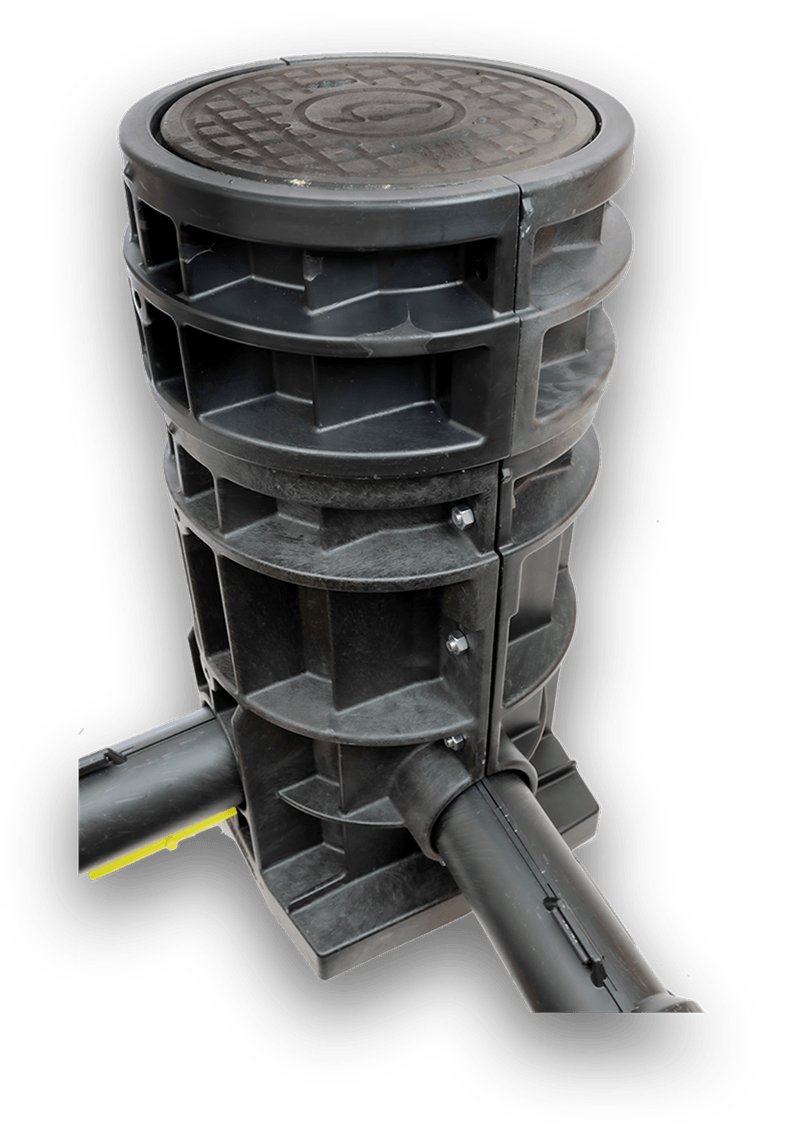 Versatile problem solver and lifesaver, easily installed during or post cable installation.
Hållbara och slitstarka produkter som förbättrar arbetsmiljön
Greenpipe of Sweden främjar installatörens arbetsmiljö genom innovativa produkter. Dessutom kan en mer miljömässigt hållbar infrastruktur byggas. Fundamenten har ett brett användningsområde så som gatljusstolpar, stolpar till elbilsladdare/EV-laddare, skyltar och pollare m.m. Stagplattans vikt är av stor betydelse när installatören ska bära med sig stagplattan ute i fält. Den låga vikten och det integrerade handtaget underlättar avsevärt och produkten har snabbt blivit en favorit bland installatörerna. Kabelbrunnen är vår senaste föranrkingsprodukt och har ett brett användningsområde, så som för kabelutsättning eller som fundament för större skyltar och flaggstänger.