Half shells protection pipe of recycled plastic
Sub-sea cables are exposed for very rough conditions such as currents, stony seabed, sea traffic and salts. To protect the cable and make sure it last its lifespan a protective pipe is commonly used. Our solution, Snap Panzar™, is widely used at a various type of sub-sea cable applications such as:
Shore-end installations
Crossing cables
Stony seabeds
At cable repairs
Flowing waters
As distance to concrete mattresses and rock berms
Normally used at electrical cables up to 36 kV or fibre optic cables.
Elisabet
To provide Puerto Rico with fiber optics the ARCOS-1 fiber optic cable installed 2001 connects Puerto Rico with surrounding islands. Due to significa [...]
Sub-sea cable in the archipelago
A common application for our half shells protection pipe is the installation of sub-sea cable in or close to the archipelago. It might be to protect the entire distance or part of the distance tough for the cable, such as stony seabeds.
In this video you can take part of an installation which was conducted in 2020 in the archipelago of southern Sweden, just outside of the city Karlskrona. Our cable protection pipe Snap Panzar™ with a diameter of 110 mm was used to protect 1200 meters of the cable. To fixate the cable in desired position at the seabed our accessory weight system, Snap Weight™ of 12 kg, was used to prevent the cable from moving because of the flowing water.
As shown in the video, the Snap Panzar™ split pipe cable protection for sub-sea cable is very simple and effective to install.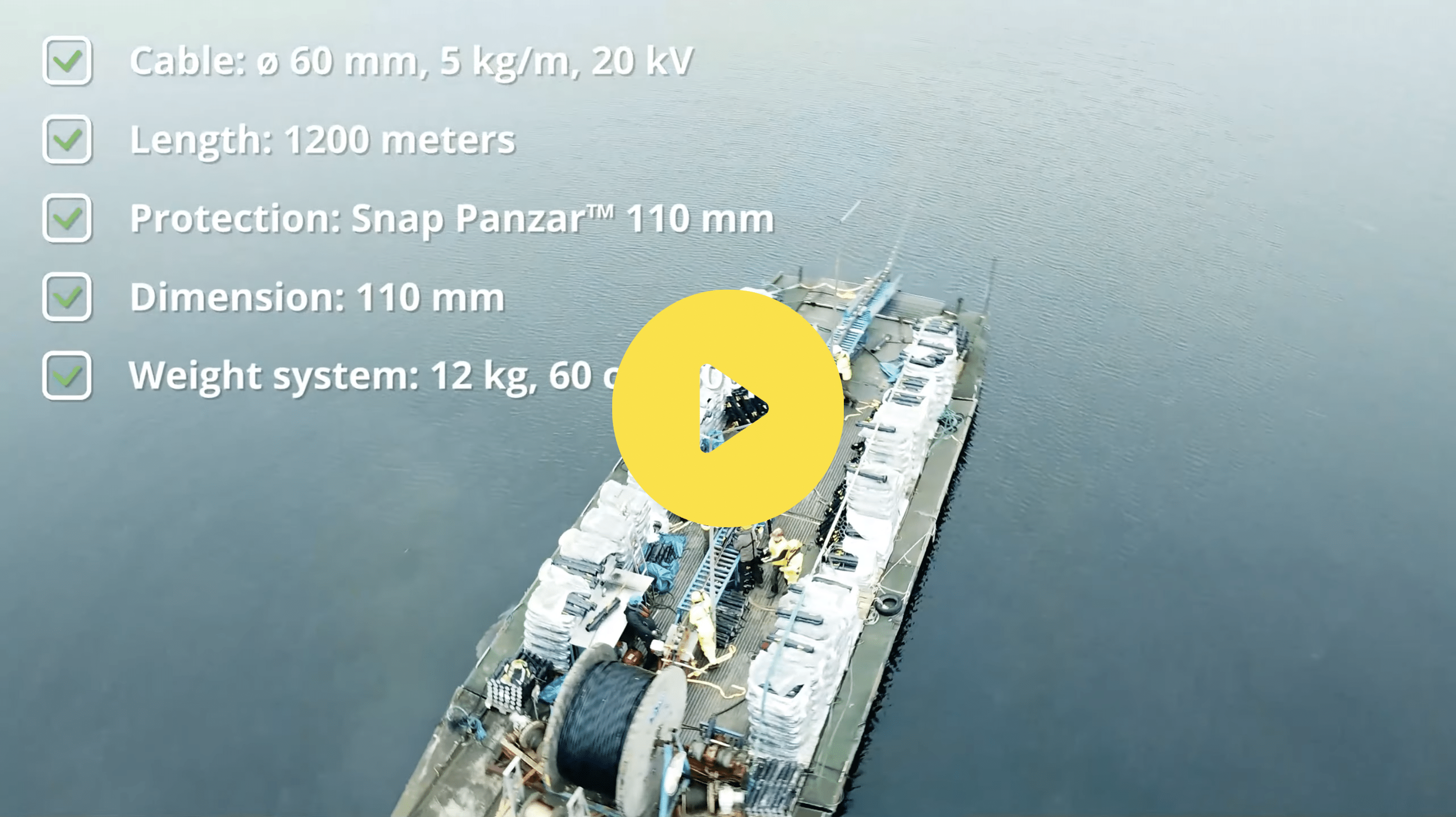 Order free samples
Interested in a few free samples for your own evaluation? Great!
Please provide your contact information below and we'll get in touch to learn more about your needs to be able to provide accurate samples.