Quick and easy installation with Greenpipe Snipp & Snapp™ Panzar.
2022-05-10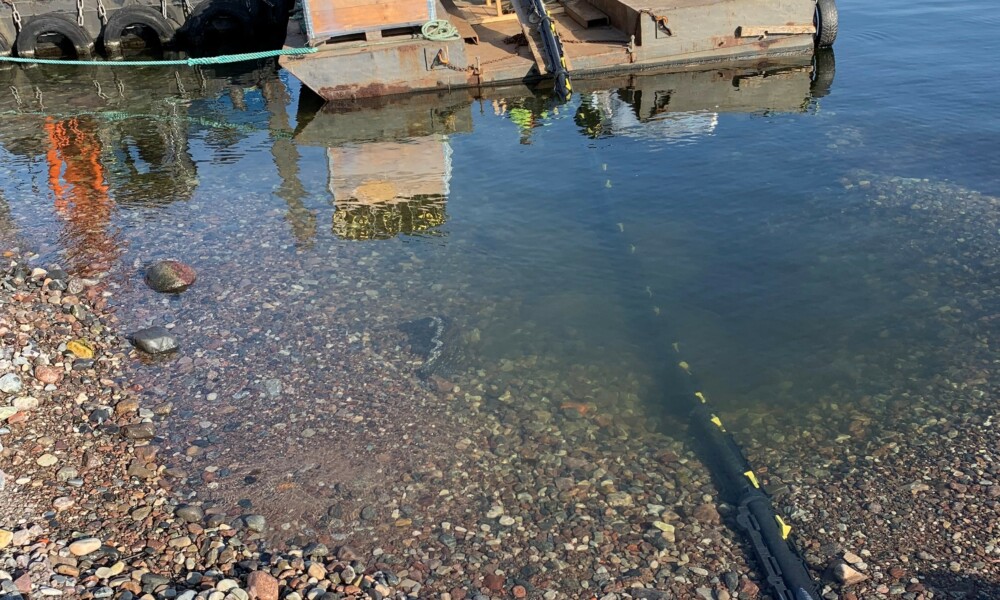 The old electric cable out to the island Grimskär off the coast of Kalmar in Sweden, is from the 70s and needed to be replaced and placed on a professional way. It was important that a new cable could be laid with the fastest possible handling time as the object constitutes a cultural-historical heritage and is dependent on, for example, electric heating in order not to destroy the historic spaces and its props.
To solve this reliable, fast and sustainable, the main contractor's choice was Greenpipe's divisible cable protection pipes Snipp & Snapp™ Panzar size 70 with Greenpipe's Snipp & Snapp ™Uni Weights as an accessory. The pipes protect the cable all the way from land, in the water and up on the land.
Client: Statens Fastighetsverk, Sweden
Main contractor: Bravida in Kalmar, Sweden
Subcontractor: H. Anderssons Dyk & Anläggning, Sweden