Optic fiber installation to the Island Snäckö in Kalmarstrait
2022-03-23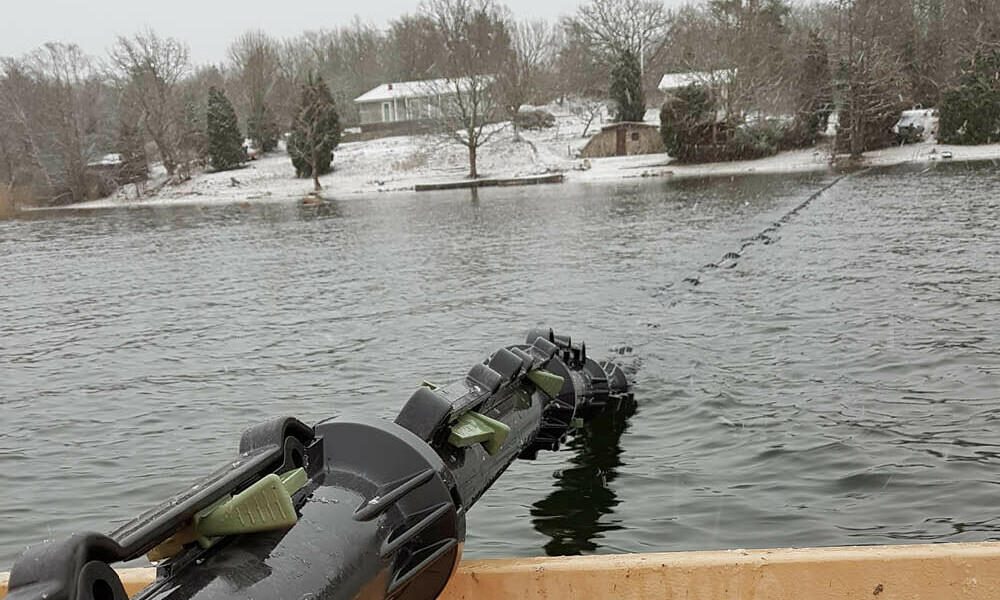 The conditions at a submarine cable installation are seldom predictable and each submarine cable project is unique in itself. Varying external circumstances are too crucial for the protection solution to be the same for each cable in each situation.
Divisible cable protection pipes may therefore be the answer. Protect all or part of the route. Protective pipes are used, for example, on rocky seabed, shallow sections, crossing cables, shore-end installations and flowing water.
Out to the Island Snäckö which is located in Kalmarstrait in the Baltic Sea, they have chosen to protect a fiber cable with the help of 130 of Greenpipe's divisible cable protection pipes Snap  Panzar™ 110 mm with associated 18 kg weights to fix the cable in the right position.
Contractor: Peab.
Network owner: Telia Company
Read about more submarine cable installations