Cable installation above ground.
2022-03-16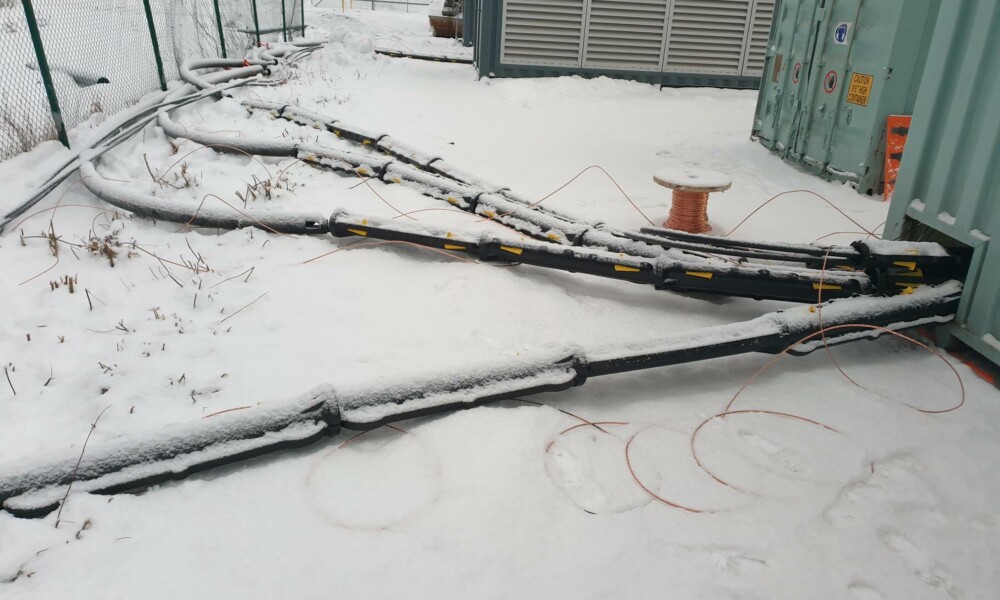 It is not always possible to bury cables, instead they are permanently installed above ground. In this case, excavation was associated with landfill of masses, due to toxins in the soil. Therefore, a permanently open installation (above ground) of cables and split pipes was chosen instead, as a better and more cost-effective solution.
It was necessary to protect 50 kV cable between network stations, which would be above ground due to ground pollution. The choice fell on Snap Panzar™ as the pipe's robust construction enables a superficial and more compliant placement.
The solution can thus reduce the removal of masses and machine hours and becomes an economically advantageous installation.
The project was carried out by Jörgen Brännvall, SKKAB.
Customer: Seabird Data Services