New!! Greenpipe Snipp & Snapp™ Panzar 0.3.
2022-08-24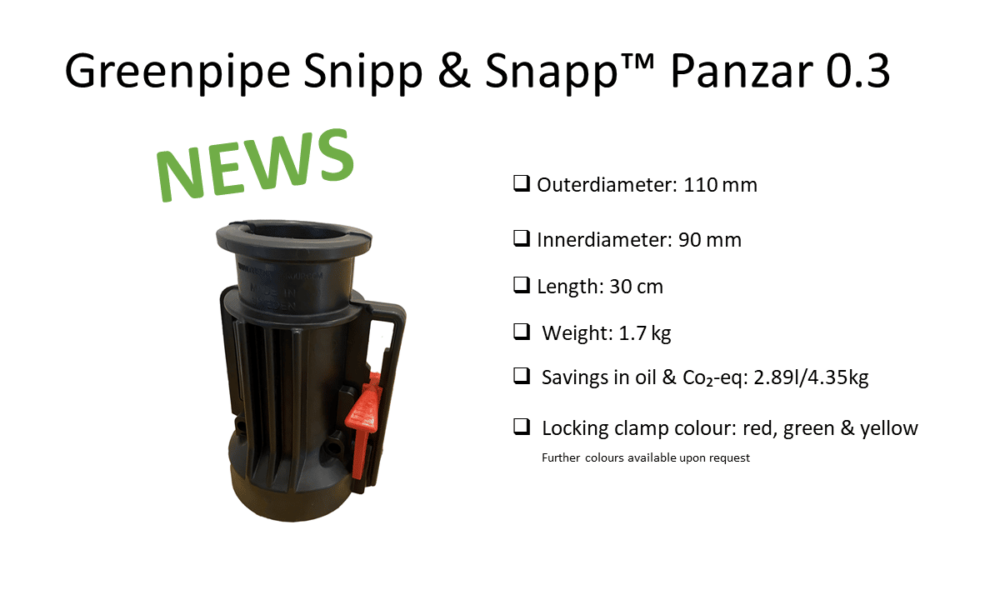 Meet our latest product!
Sub-sea cables are exposed to very rough conditions such as currents, stony seabed, sea traffic and salts. Greenpipe´s Snipp & Snapp™ Panzar products are developed in close cooperation with submarine cable entrepreneurs and divers.
The pipes can be installed quickly, both in sub-sea applications as well as above water. The accessory Greenpipe Uni Weight™ can be used to complement the protection pipes to fix the cables to the seabed in flowing waters.
With our latest product in the Panzar series, we get a product that provides optimal conditions to follow the natural structure of the terrain in water and above water and can contribute to a more flexible use of the Panzar pipes.