Versatile problem solver
Greenpipe Mulit Chamber™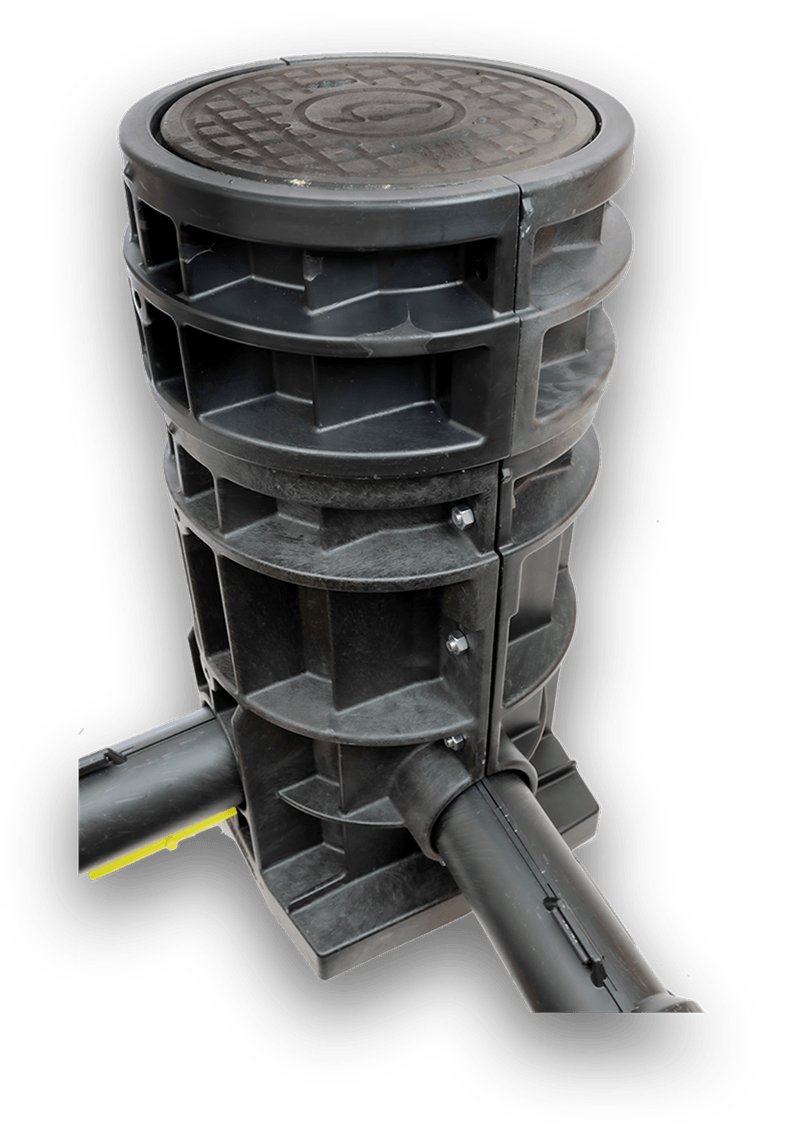 Greenpipe Multi Chamber made of 100 % high quality recycled plastic
Greenpipe Multi Chamber™ is a versatile problem solver. A lifesaver when it comes to attaching clamp meters to the power line. The chamber could be installed during or post cable installation and could be installed nearby the substation as well as along the cable line to simplify future work on the cable.
Several benefits with innovative design
Safety – eliminates the risky part of attaching the cable meter in the substation.

Quality – produced out of our high-quality recycled plastic with high goods thickness and with a well-proven cast iron lid the cable chamber's lifespan will outlive the cable.

Environmen – the plastic parts are from 100% recycled plastic.

Simple installation – install directly at cable installation or afterwards.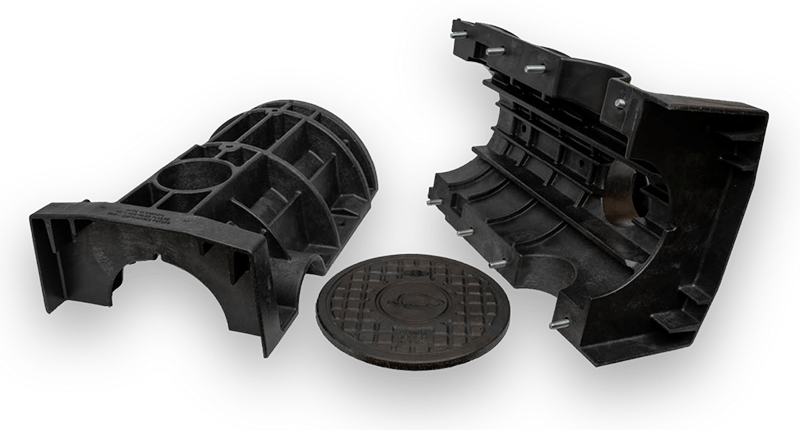 Technical data
| Height (cm) | 62 |
| --- | --- |
| Width (cm) | 40 |
| Length (cm) | 40 |
| Weight (kg) | 24 (of which lid is 8,5) |
| Pieces/EU-pallet | 24 |
| Addons (cm) | 20 |
| Indicative pole incl. attachment, height (cm) | 120 or 180 |
Purchaser: 100% secure installation, no weak spots.

End-customer: decreased overall project budget through rapid installations.

Environment: huge savings of environmental impact, both for CO2-eq and reduced oil dependent.
enhances working environment for installers
Secure and sustainable installation
Rapid and smooth installation
Order free samples
Interested in a few free samples for your own evaluation? Great!
Please provide your contact information below and we'll get in touch to learn more about your needs to be able to provide accurate samples.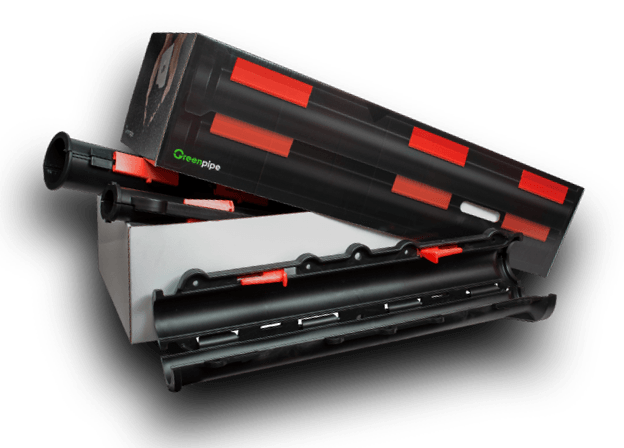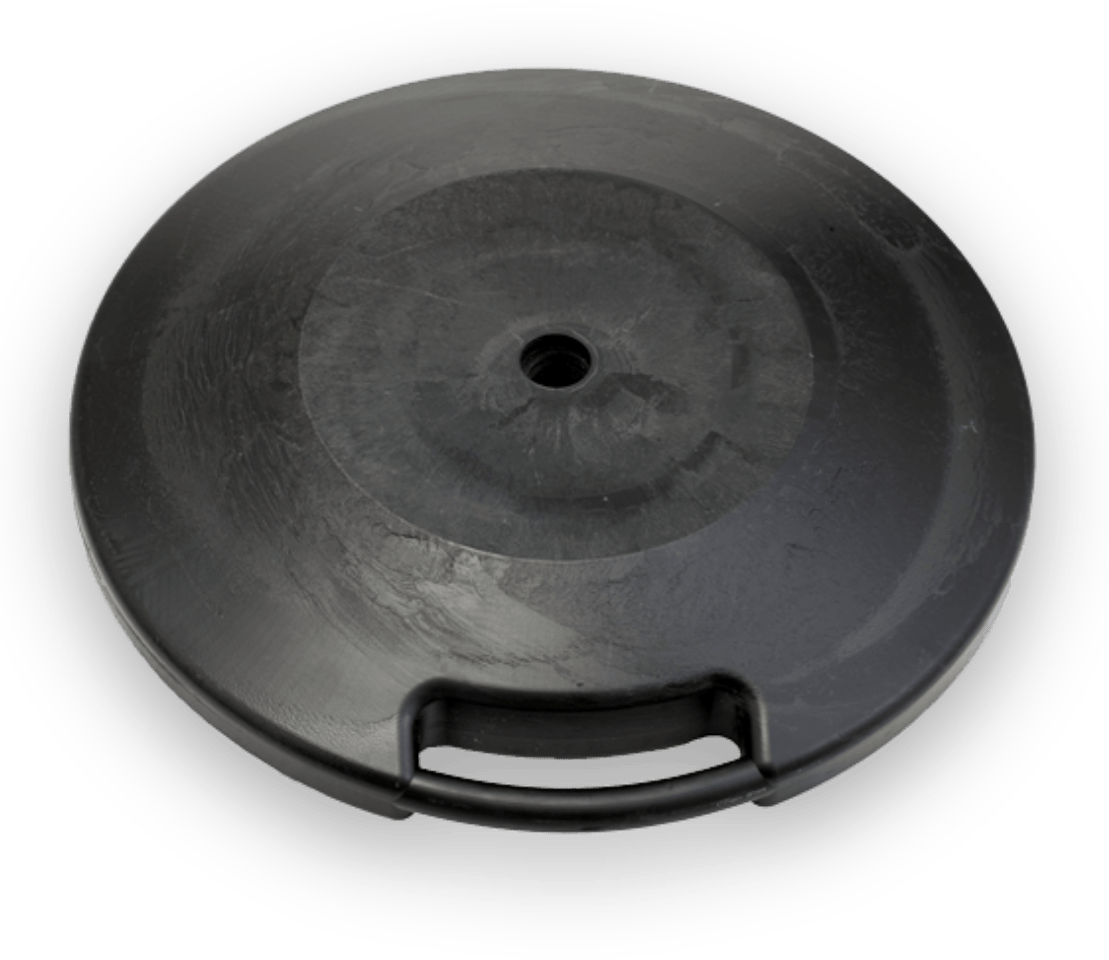 Robust design and excellent working environment thanks to integrated handle.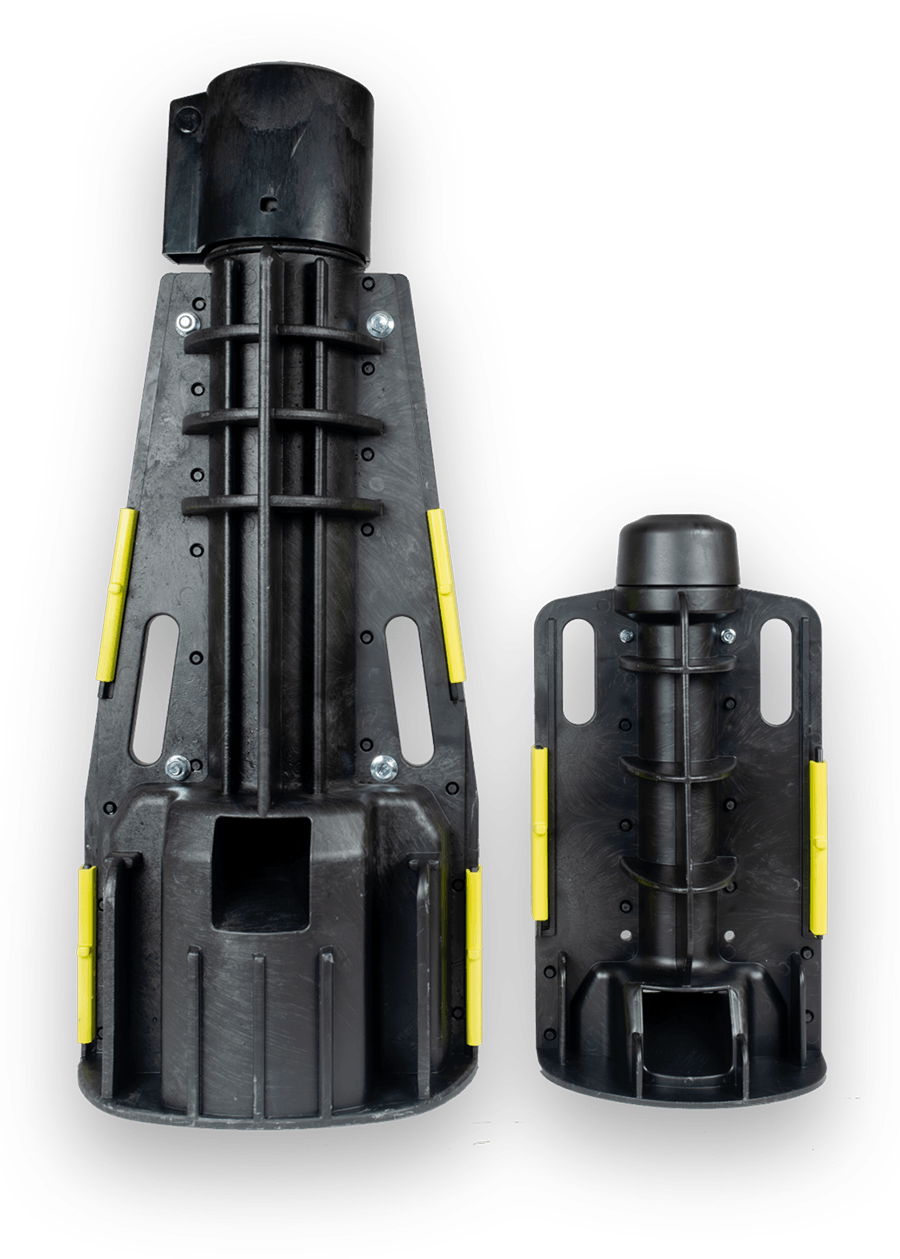 Improves quality and logistics. Easy handling in stock and at installation site.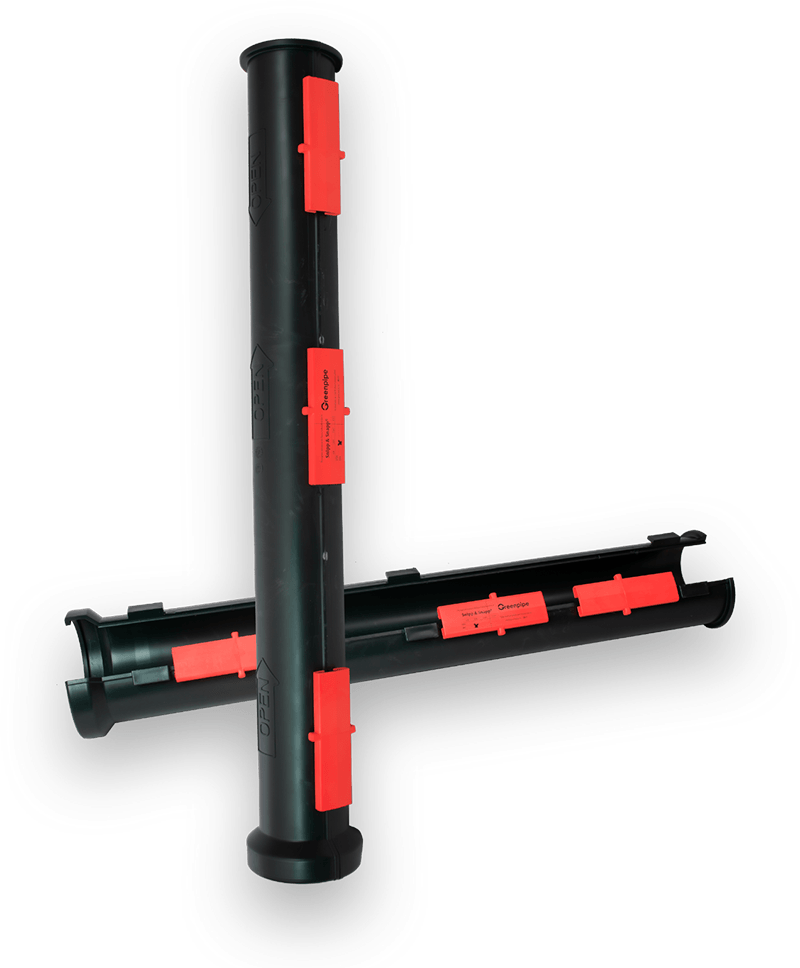 Well-proven cable protection produced out of recycled plastic.